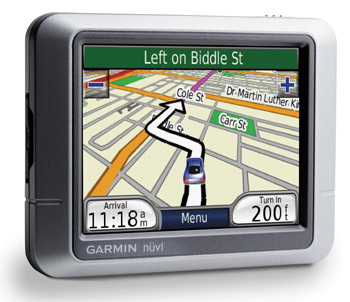 Things are slow here on the blog, so here is a little information for you. We (meaning me) bought one of these Nuvi 260 GPSsss from Garmin. We used some of our wedding Target cash. We should have it next week and that means that no matter where we are going, I am going to use the GPS to find it. To work…use the GPS. To WKU…use the GPS. To the bathroom…use the GPS.
Jennie was pretty excited especially because of the fly accessories that you can get for it.
Also there are some awesome movies out right now that we need to see. There are also some not so awesome ones out that make my soul cry.